"Ask not what the Internet can do for you; ask what you can do for the Internet".
Earlier this month, I joined 50 other students  from 14 Asia Pacific economies in Seoul, Korea at the Asia Pacific Internet Governance Academy (APIGA 2016), a five-day workshop to learn about and discuss Internet Governance.
I study computer science in Japan, and this was the first time I had a chance to learn about Internet Governance. Until recently I've been only interested in technical communities such as the IETF, and did not know much about ICANN or the Internet Governance Forum (IGF). However, as I've been progressing in my studies I've come to want to learn not only "how to develop the Internet", but also "how to manage and control the Internet," so I applied to attend APIGA.
Before attending the workshop, all participants were required to finish an online course facilitated by ISOC. When I started to learn, I was confused about the large number of meetings and organizations in this area; then I realized that "the Internet is supported by various people."
Multipe backgrounds allows for multiple views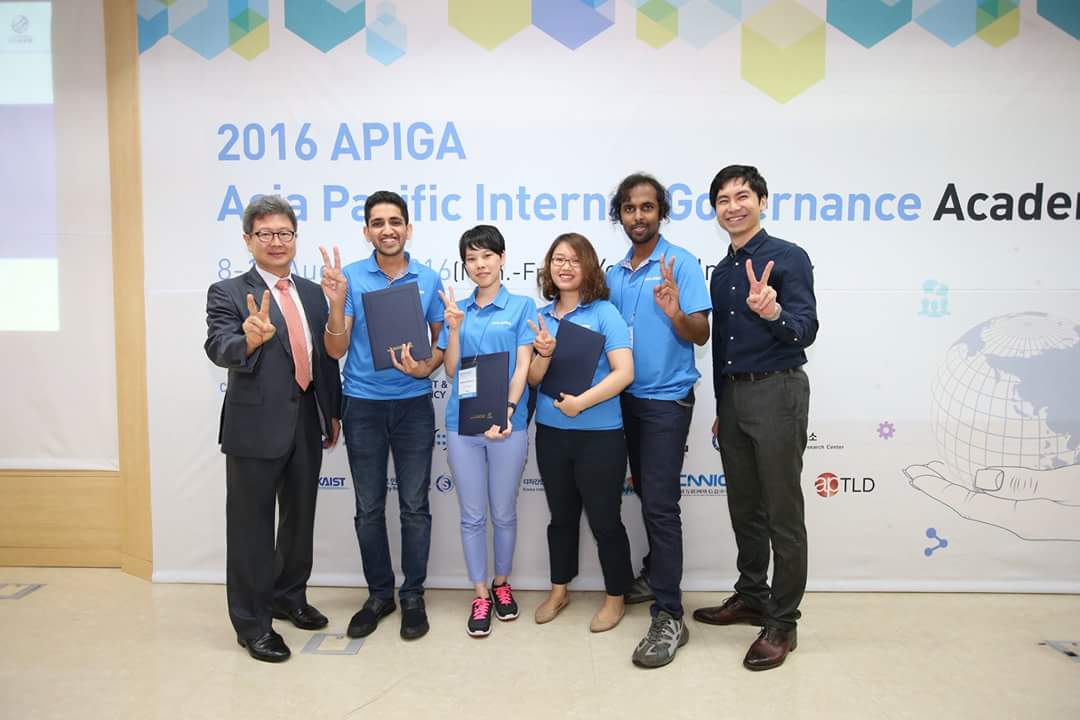 We had many sessions over the five days. All participants were very proactive, and we always ran out of time to ask questions or discuss things further.
What surprised me was that most participants had non-technical backgrounds, for example, the digital economy, politics, law, and communications. When I needed knowledge of the law, say to think about how to develop criteria for new gTLDs, a participant who worked as a lawyer helped us. Therefore, we could discuss issues from various perspectives.
ICANN Mock Conference was a highlight
One of the best experiences for us was the "ICANN Mock Conference". The topic was "new gTLDs: Getting to the Next Round." Participants were divided into three groups, GAC and ccNSO, GNSOs, and ALAC. Each group also had their position such as a representative of each country's government, technical organization, or company.
My role was as a US representative. In the role, I should have had to cooperate with business sectors, but instead, I chose to compromise with developing countries in the GAC. In the real ICANN meeting, it cannot happen because each representative usually has to give priority to their profits. However, in the APIGA, they behaved based on their values.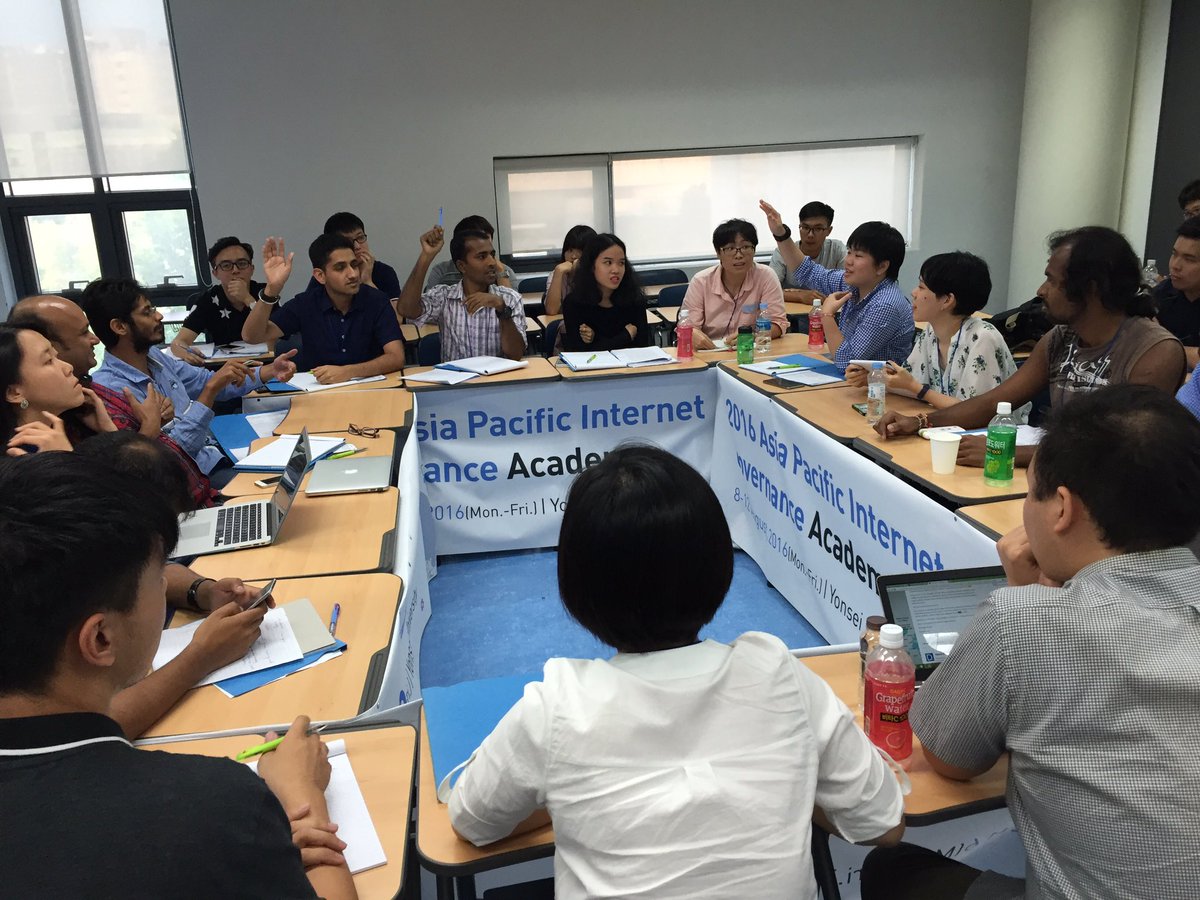 Throughout the workshop, I felt the tremendous energy we have in the Asia Pacific community. The Asia Pacific is essential to promote the diversity of the Internet, so please do not be afraid of it. Usually, the common language is English in Internet Governance, so it can be a handicap for us. Although I felt that my English was less fluent compared to other participants, I tried to ask a question or share my opinion at least once in each session.
Before leaving Japan, Yumi Ohashi (Japan Liaison, ICANN) told me that "Do not forget critical thinking, always have questions." Thanks to my new friend's help, I was selected as one of the outstanding students, and it gave me the confidence to continue to speak my opinion actively as a member of APAC. I hope this story will encourage more young people to do so too.
What I can do for the Internet is continue to participate at these type of meetings, and share my story, then encourage more young people to join in discussions on Internet Governance. It is my answer to the "Ask not what the Internet can do for you; ask what you can do for the Internet".
So what do you want to do for the Internet? It's your turn!
Mariko Kobayashi is a computer science student in Japan and recently attended APIGA 2016.
---
The views expressed by the authors of this blog are their own and do not necessarily reflect the views of APNIC. Please note a Code of Conduct applies to this blog.