Afifa Abbas is a young, ambitious, telecommunications professional working as a Technology Security Associate Analyst in the Department of Technology Security and Governance in Bangladesh.
Having completed her bachelor's degree in electrical and electronic engineering in 2013, Afifa scored an internship with one of Bangladesh's largest telecom operators, Banglalink, and was offered a position six months after as a Network Associate Administrator.
She's passionate about what she does and dreams of a long career in the profession, hopefully, one day becoming a 'Security Diva' (her words).
"Staying focused and strong determination is the key. I like to challenge myself with ambitious targets," she says.
Such a career path is fairly routine for many people working in the ICT industry – do a degree, get a job, work your way up – but not so for a woman, particularly a woman in Bangladesh.
Overcoming family challenges
In Bangladesh, women play a central role in family, community, and social development. However, according to Afifa it is these same groups, particularly family, that can also encourage women to be "invisible, unambitious and unheard".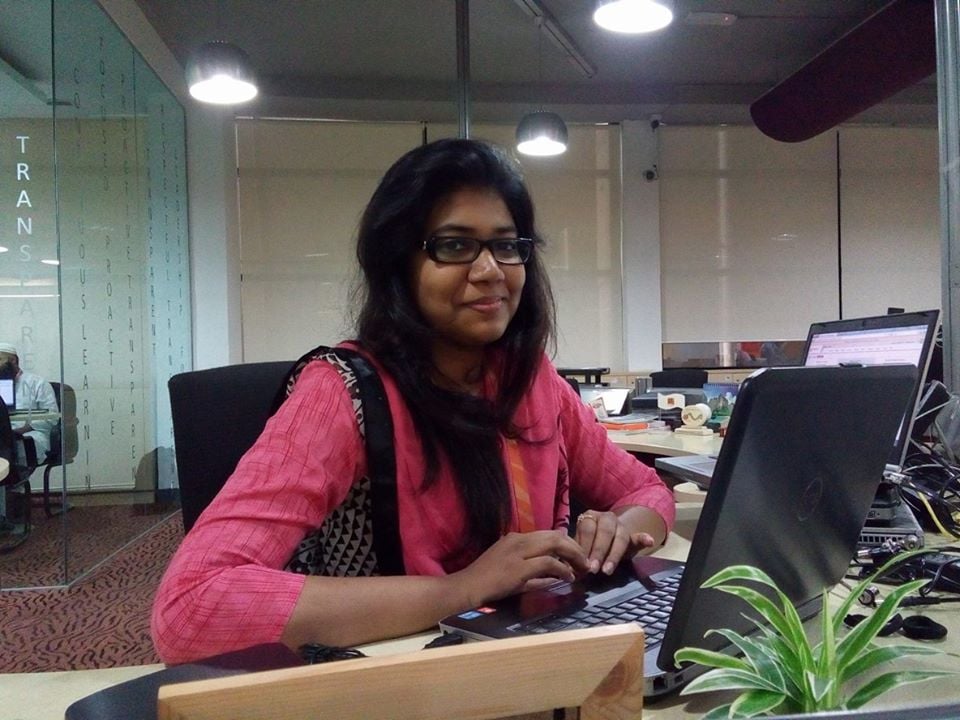 "When I got this job there were people, including those close to me, who tried hard to make me realize that the decision I was taking was wrong," says Afifa. "According to them, women shouldn't work in ICT, even if they are doing phenomenally well in their work and getting appreciated by their employer."
Afifa says she would not have got to where she was if she had not learnt how to deal with such adversity while growing up, but believes that the greatest challenge to her career is approaching – that of marriage.
"After crossing a certain age, a woman starts to feel the pressure from their family to get married and have kids. Having kids eventually leads most women to leave their job and their dream. No matter how smart she is to balance both her personal and professional life, no one gets convinced."
By "no one", Afifa is mainly referring to a married woman's husband and in-laws, who traditionally become her primary and supporting family.
Afifa realises she has already beaten the odds by attending university and securing a highly skilled job, given that Bangladesh has the highest rate of marriage for girls under 15 in the world. According to figures from Unicef, 29% of girls are married by that age, and 66% are wed by 18. [1]
"Due to all these roadblocks few employers usually are reluctant to hire a woman," says Afifa. "Some job descriptions mention in bold, 'women are not allowed to apply'".
Importance of investing in skills and learning
Nasrin Akter shares a similar story to Afifa's. Since graduating with a degree in electronics and telecommunications in 2011, she too has had to work against tradition to make her way up the chain across three organizations, from a support engineer to senior engineer.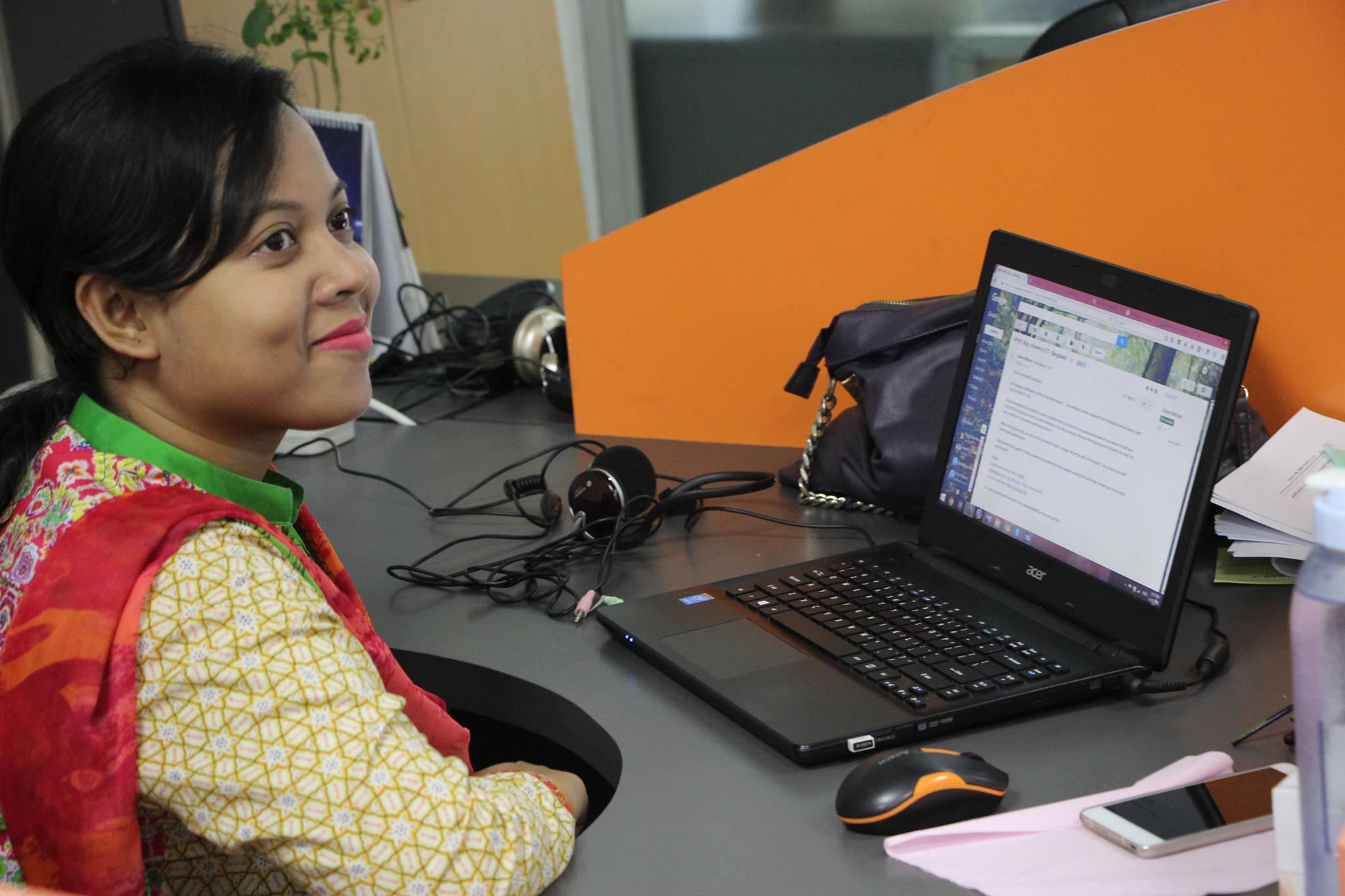 "Many jobs you go for, you don't get an interview call, even if you have the qualifications and experience, because you are a woman. That is a stressful situation. I got really depressed and upset about this several times," remembers Nasrin.
"Then when you get a job, every day is like a competition. They [men] think you are not fit for this industry, or technically sound than them, and they can do better than you, they have more knowledge than you.
"In some cases, your family members are not supporting you either. But I'm lucky. My family is always supporting me to improve myself in my profession. My mother was always there supporting me saying, 'I can do what I want'. My husband also."
Afifa too credits her family and her mentor, Muhammad Shafiul Azam, for supporting her along the way. "When I first got the job, each of my family members was so proud of me. However, they became frustrated with me for continuously coming home late from office. Because of this, they tried to convince me to find a job more suitable for a woman.
"This changed when I got a fellowship to attend APNIC 40. The fellowship program made them realize that I actually want to fly high and was my first step towards the outer world as a young professional. From the time I came back from APNIC 40, my family has encouraged me more than they used to."
Like Afifa, Nasrin says she has learnt to deal with the adversity by pursuing professional development opportunities and continuing to improve herself.
"It's important to invest in your skills and learn new things," says Nasrin, who has completed several workshops and technical training courses, including her Cisco certification in CCNA, and was a recent fellow at APRICOT 2016.
"For me, it's about improving myself and proving that I know better than male colleagues. If you are able to prove that you can compete, it will help with stopping them humiliating you."
Increasing women participation in the ICT workforce
Several groups in Bangladesh recognize the importance of training for women in ICT and have been working to provide opportunities and support for women who are keen to learn and improve their ICT skills, including the Bangladesh Computer Council, Bangladesh Women in Technology, and the World Bank.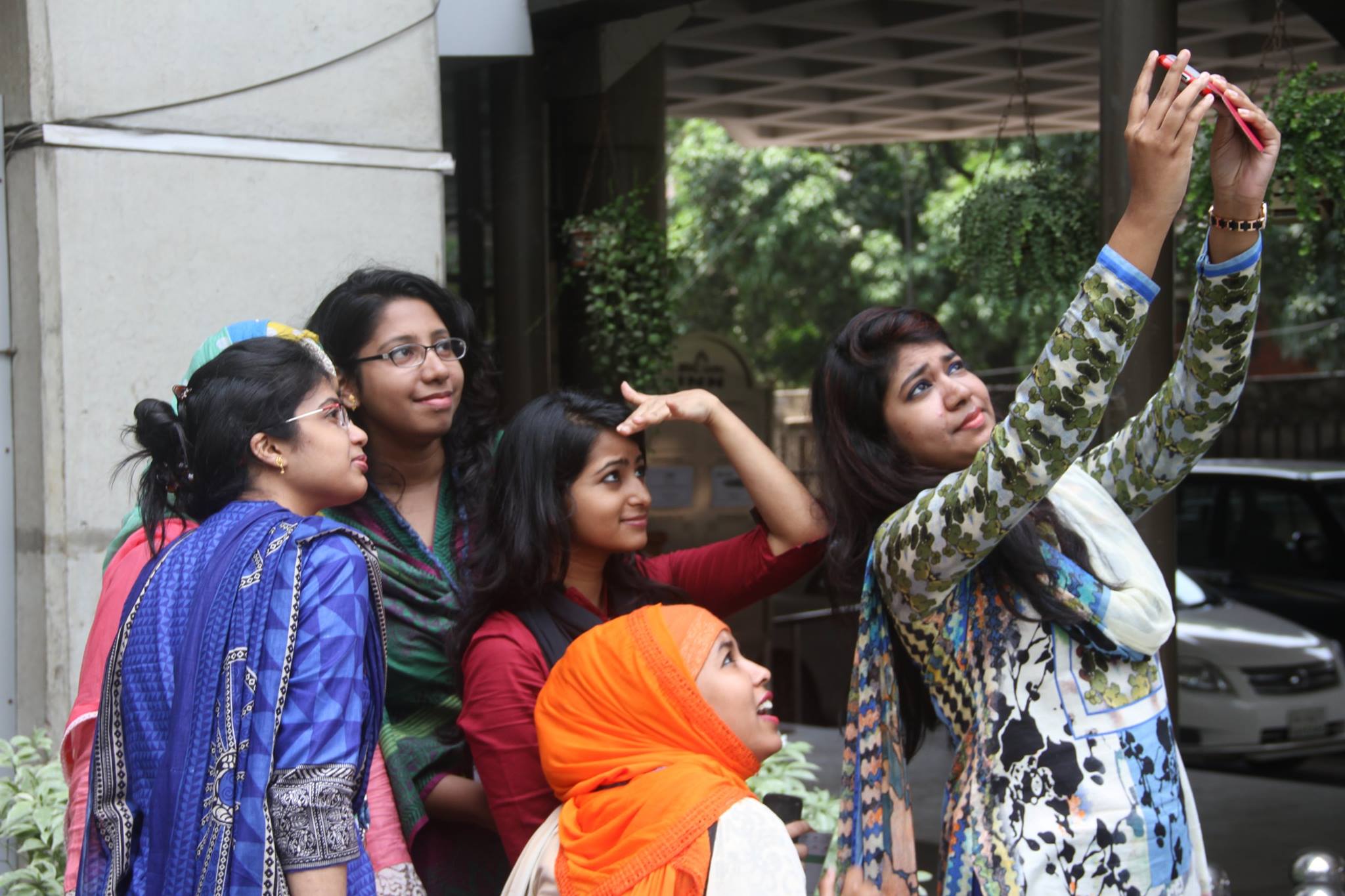 Nasrin also points to the Bangladesh Network Operators Group (bdNOG) as a community that has helped her along her journey. "Several of their leaders know the situation and position of women in the ICT industry and are trying to change that and encourage women working in that industry by giving them opportunities and advice on how to do it," says Nasrin, who volunteers her time so she can participate at bdNOG conferences and training workshops.
The Government is also recognizing the benefits of ICT training and increasing female participation in the ICT workforce. Last year, the Government's ICT Division announced a three-year project (which began in January 2016) to provide ICT training to more than 240,000 women living in regional areas who cannot move from their own localities to seek such training and jobs due to socio-economic barriers. According to the Bangladesh Development Update, Bangladesh can increase its GDP growth by 1.6% if female labour participation increases from its current level of 33.7% to 82%, a figure on par with the present male labour participation rate.
Afifa acknowledges the changes that such initiatives are making, coupled with the efforts of some multinational organizations to make it easier for women to have a career in ICT.
"People's attitudes are being changed now, which is a huge relief. Some organizations provide women with official transport and other extra facilities. For instance, our office has a day-care centre and home office facility for women during pregnancy. There are also more and more men in the industry who support and appreciate women's struggle and work to encourage and help us," she says.

"There is a saying, 'Give a woman the right pair of shoes and she will conquer the world'. I believe every person has the potential. The atmosphere will not be favourable all the time but rather than giving it up, we have to adapt and keep on moving forward. Success tastes better with all the hardship."
1. With 31% of Bangladeshis living in poverty and employment opportunities for young women lacking, families are often faced with child marriage as the only way to secure a future for their children. A dowry – a traditional, yet illegal, practice where the groom's family make a payment to the bride's relatives – can be the only way to make money.
---
The views expressed by the authors of this blog are their own and do not necessarily reflect the views of APNIC. Please note a Code of Conduct applies to this blog.