A new research project funded by APNIC is hoping to shed light on the current state and trajectory of IPv6 deployment in Australia and China as early as September this year.
Conducted by Australia's Murdoch University, the project aims to evaluate the impact that perceived alternatives to IPv6 (for example, NATs) are having on future deployment. It will try to do this by measuring current IPv6 deployment in the two economies and identifying the main drivers and barriers to future deployment.
The project's lead researcher Dr Sebastian Zander, from Murdoch University's School of Engineering and Information Technology, says he's "focusing on Australia and China as both countries are closely linked economically and in both we currently see relatively low IPv6 usage."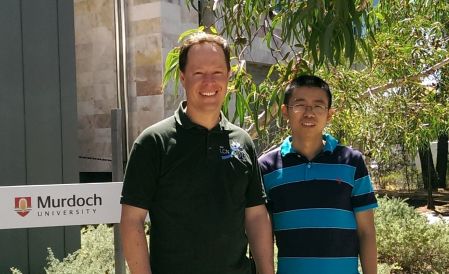 "We anticipate the knowledge gained from this study will improve the understanding of the IPv6 transition and its associated issues and we also hope it may be useful for spawning new ideas on how to further push IPv6 deployment."
The project is the first recipient of the 2015 APNIC Internet Operations Research Grants, which are administered by ISIF Asia.
"The main aim of the grants is to support independent research on Internet operations, infrastructure and related protocols," says Duncan Macintosh, APNIC's Development Director.
"But we also want to support the development of an Internet research community whose work can improve the availability, reliability, and security of the Internet in the Asia-Pacific region, and widen its coverage, applications and benefit for the community."
Apply now for 2016 Grants
Applications for ISIF Asia's 2016 grants are currently open until 31 May 2016.
Applicants for the APNIC Internet Operations Research Grants can apply for funding between AUD 5,000 to AUD 50,000 based on research needs, a realistic timeframe, and a detailed budget. There are three other grant categories available under the ISIF Asia program:
The ISIF Asia grant programs present a great opportunity to secure seed or supporting funds for those who are addressing local and regional issues using Internet technologies in an innovative way. The grant programs would not be made possible without contributions from APNIC, the Internet Society and the Canadian International Development Research Centre.
More information, eligibility criteria for each grant program, and application forms are available on the ISIF Asia website.
---
The views expressed by the authors of this blog are their own and do not necessarily reflect the views of APNIC. Please note a Code of Conduct applies to this blog.