Yesterday we told the story of one of the technical founders of the Internet in New Zealand, John Hine.
Today, we shift focus to a man who, by his own admission, did not have as big an influence on the establishment of the Internet in New Zealand, but has worked to develop and sustain an environment for the Internet to flourish with minimal government regulation.
The advantages and disadvantage of governments regulating the Internet are continually and vehemently debated around the world. However, this debate has been somewhat subdued – almost to a point of a non-debate in New Zealand – largely due to the philosophy of 'educate, don't regulate'.
"It's not applicable to everything but with the Internet, regulation simply doesn't work. The old adage that any interference with Internet data flows in any sense, simply encourages people to generate paths around the blocks," says Frank March, a recently retired public servant, with over 30 years working across New Zealand's scientific, government and policy sectors.
"Luckily, this has not happened in New Zealand, as the government has always had a hands-off approach to the Internet; to which I've played some part, by re-enforcing that attitude on ministers and policy people by making them aware of the risks of regulation."
Dual hats to coordinate between research and government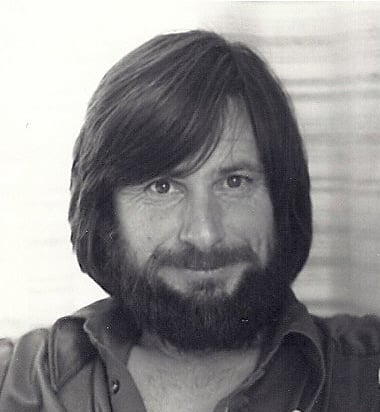 Having started his career as a research chemist, Frank joined the New Zealand Department of Scientific and Industrial Research (DSIR) as a scientist who knew a little bit about computing.
"I wound up in computer networking because they were short of a programmer and I was thrust into the position as a DEC PDP11 Assembler and found I enjoyed it. So I cut my teeth writing communications code until I worked my way into management and policy.
By the late 80s, Frank joined Victoria University, where he worked with John Hine and others to connect government and business institutions to the Internet, to complement the academic community's contribution. Later, after leaving the university, he joined the (then) Ministry of Commerce as a public servant.
"It wasn't so much a technical contribution, rather a managerial and policy coordination role. I was interested in the Internet and the benefits it could provide to these industries, particularly when it is under self-regulation.
"From my point of view, the Internet is best left to self-regulation, allowing for the fact that at some point there does need to be some government regulation if only to make sure the self-regulation model is operating properly, which I believe it has in New Zealand."
No regulation is not necessarily ideal
The latter point, Frank admits, has often drawn him into heated debates with his technical colleagues but is one that he has grown to believe in over the years, particularly after leaving the university environment.
"A lack of regulation around telecommunication in the early days was quite detrimental for the Internet in New Zealand because it allowed Telecom New Zealand, the monopoly telco, to work in a virtual regulation-free zone. This held things back for a long time because they were anti-competitive and skeptical about the Internet and the technology in those days.
"Additionally, when something is contributing towards the national economy on the scale of the Internet—the last time I checked it was around 10-15% of the NZ GDP—the government can't afford to not be involved. Parliamentarians are responsible to their electorates, who expect the government to have a role in some sense.
"What you want governments to do is play the right role. Governments can undertake foolish and self-defeating initiatives, so it's best to keep them involved in the discussion, keep them educated, and encourage them to think along the lines you want them thinking."
Frank credits InternetNZ with helping in this advisory and educational role.
Establishing a society to advise government
Originally established in 1995 to be a chapter of the Internet Society, InternetNZ evolved to become New Zealand's Internet Registry and designated manager for the .nz country code top-level domain.
"InternetNZ's focus has changed over the years from coordinating Internet functions to becoming more focused on influencing government policy, at which it has become an extremely effective policy body," explains Frank, who has played an active role in the organization since its inception.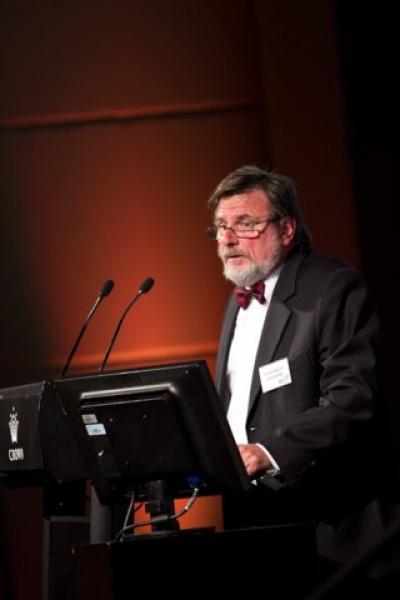 "It has very good relationships with policy advisors to the Minister, and through these relationships has been able to have a significant influence on Internet policy in New Zealand. I think this has been one of InternetNZ's major achievements."
Having stepped away from the president's role in 2014, which he filled for five years, Frank says the major issues the Internet in New Zealand face now are anti-competitive moves by content suppliers and the return of the 'walled garden' approach from some content owners, which limits opportunities for the types of 'permissionless' innovation that allowed the sites to develop in the first place.
"Right from the start, the main roadblock for development of the Internet in New Zealand was a lack of competition in the telecommunications market. Today we still have a problem with a small number of dominant players, which is only compounded by our global isolation – we are on the end of a long narrow thread, which is controlled by only a few companies."
Frank says this is not an issue for InternetNZ to deal with, rather it's an issue for government. However, part of InternetNZ's job is to ensure the government stays aware of these issues.
Another concern of Frank's, which dates back to his days working with the New Zealand Department of Scientific and Industrial Research, is New Zealand's lack of a national Computer Emergency Response Team (CERT).
"The government is discussing it now even though we started talking about it among the universities 25 years ago. That's a long time to not have something established to respond to national security issues and educate local businesses. Particularly so, given the importance of the Internet to the economy and the integration with services like energy and water."
Although Frank has retired from his positions in Government and InternetNZ, he is buoyed by the roles each is continuing to play in Internet governance.
"We may be a small nation but we have a lot to say about this issue and I like to think we will continue to play the role of educator."
---
The views expressed by the authors of this blog are their own and do not necessarily reflect the views of APNIC. Please note a Code of Conduct applies to this blog.