APNIC is pleased to welcome our new Training Manager, Kevin Meynell.
Kevin joins us from the UK, where he most recently worked for Janet , the UK National Research and Education Network, leading its Access and Identity Services Development Group. He previously worked for many years for TERENA, the European association of NRENs (now the GÉANT Association), and helped establish CENTR, the European association of ccTLD registries. In both these roles he worked with the Asia-Pacific region in conjunction with APAN, TEIN, APTLD and APCERT, which included organizing a number of conferences and training workshops, as well as being a member of the APAN Program Committee between 2009 and 2012.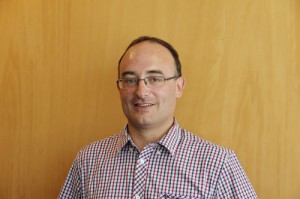 Kevin is also Executive Secretary of the Global Lightpath Interconnect Facility that coordinates high-capacity optical links in support of multinational research activities such as the Large Hadron Collider (LHC) and the Square Kilometre Array (SKA), and which held its last two annual conferences in Singapore and New Zealand.
Previously Kevin was the Manager of the Shibboleth Consortium developing the single sign-on access management software used in research and education communities around the world; Coordinator of TF-CSIRT, an industry forum of nearly 100 academic, government and commercial computer security teams in Europe and beyond; and Coordinator of the SCAMPI project developing high-speed network monitoring hardware.
Some of Kevin's notable achievements include developing the TERENA Certificate Service offering low-cost digital certificates to educational institutes in 28 countries, and developing CSIRT and IPv6 training courses that are used around the world. He has also previously worked on EU projects including GÉANT Development Support which aims to reduce the digital divide; 6NET and 6DISS which trialled, deployment and supported IPv6 in research and education networks; as well as authoring the GÉANT Technical Foresight Study investigating how computer networking would evolve over the coming years.
---
The views expressed by the authors of this blog are their own and do not necessarily reflect the views of APNIC. Please note a Code of Conduct applies to this blog.