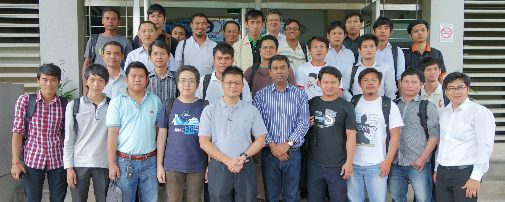 APNIC trainers visited Phnom Penh, Cambodia from July 21-23 to conduct a three-day Multiprotocol Label Switching (MPLS) Workshop at The Royal University of Phnom Penh.
APNIC Senior Training Specialist, Nurul Islam Roman, conducted this technical workshop, which includes fundamental knowledge of MPLS technology, MPLS L3 and L2 VPN and MPLS Traffic engineering technologies and its application.
The workshop was well attended with 30 participants from large ISPs and enterprise organizations from different regions of Cambodia.
This event was hosted by MaxBIT and Wicam ISP in Cambodia and Mr Therdtoon Theerasasana (Terry) of Cisco Systems Thailand has also supported the workshop as a support trainer.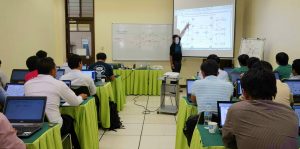 …
---
The views expressed by the authors of this blog are their own and do not necessarily reflect the views of APNIC. Please note a Code of Conduct applies to this blog.