In the coming weeks, we will be launching a new look APNIC statistics portal, as part of the ongoing improvements we are making to the APNIC website.
The new portal will continue to display the same data APNIC is collecting on Internet resource distribution in the Asia Pacific region but in a more interactive and user-friendly form, replacing the current charts generated by Apstats as well as the narrative based reports.
These statistics are publicly available for use in research and analysis, and allow you to analyse IP addressing trends. It is populated by publicly available data such as the daily FTP stats file and whois database. You will also continue to be able to refer to the APNIC FTP site to download any raw data for your own analytics.
Before the changeover, I encourage you to review our current statistics page and let us know what features you'd like retained in the new portal. Specifically, should we keep the tabular reports such as this one?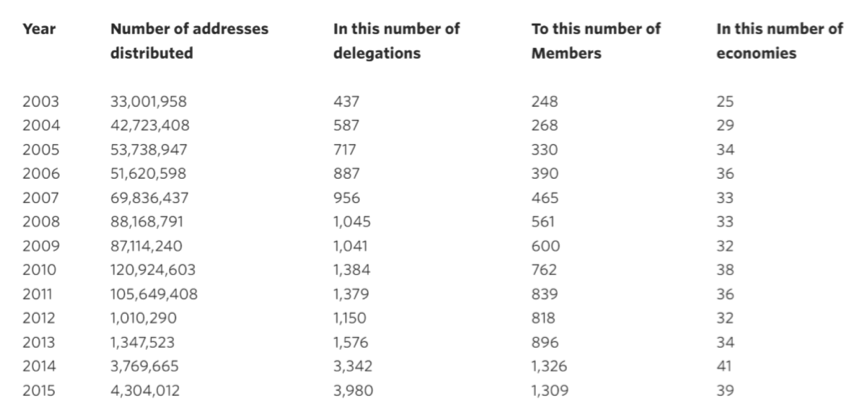 In the meantime, here is a sneak peek of what the new portal will look like.
---
The views expressed by the authors of this blog are their own and do not necessarily reflect the views of APNIC. Please note a Code of Conduct applies to this blog.