IDNOG members at IDNOG 2014
The idea of having a NOG (Network Operators Group) for Indonesia has been around for many years. It materialized in June 2014.
During APRICOT 2014 in Kuala Lumpur, I felt an urgent need to setup IDNOG that year. I asked for support from a few of my friends who understand the format of APRICOT, as well as active board members of the APJII (Indonesian ISP Association) that were present in KL. These people became the first Program Committee (PC) for IDNOG.
Getting support from other NOGs in the region and similar organizations is key for a solid NOG. I consulted the people from JANOG, SGNOG, MYNOG, APIA, and APNIC. Many of the things I am sharing here were the fruits of those discussions.
Unlike the PC in APRICOT who take care the program only, the PC in many NOGs are responsible for multiple things: getting sponsors, and finding conference speakers and workshop tutors, to name a few tasks.
The Planning
Upon returning from APRICOT 2014 we immediately started working.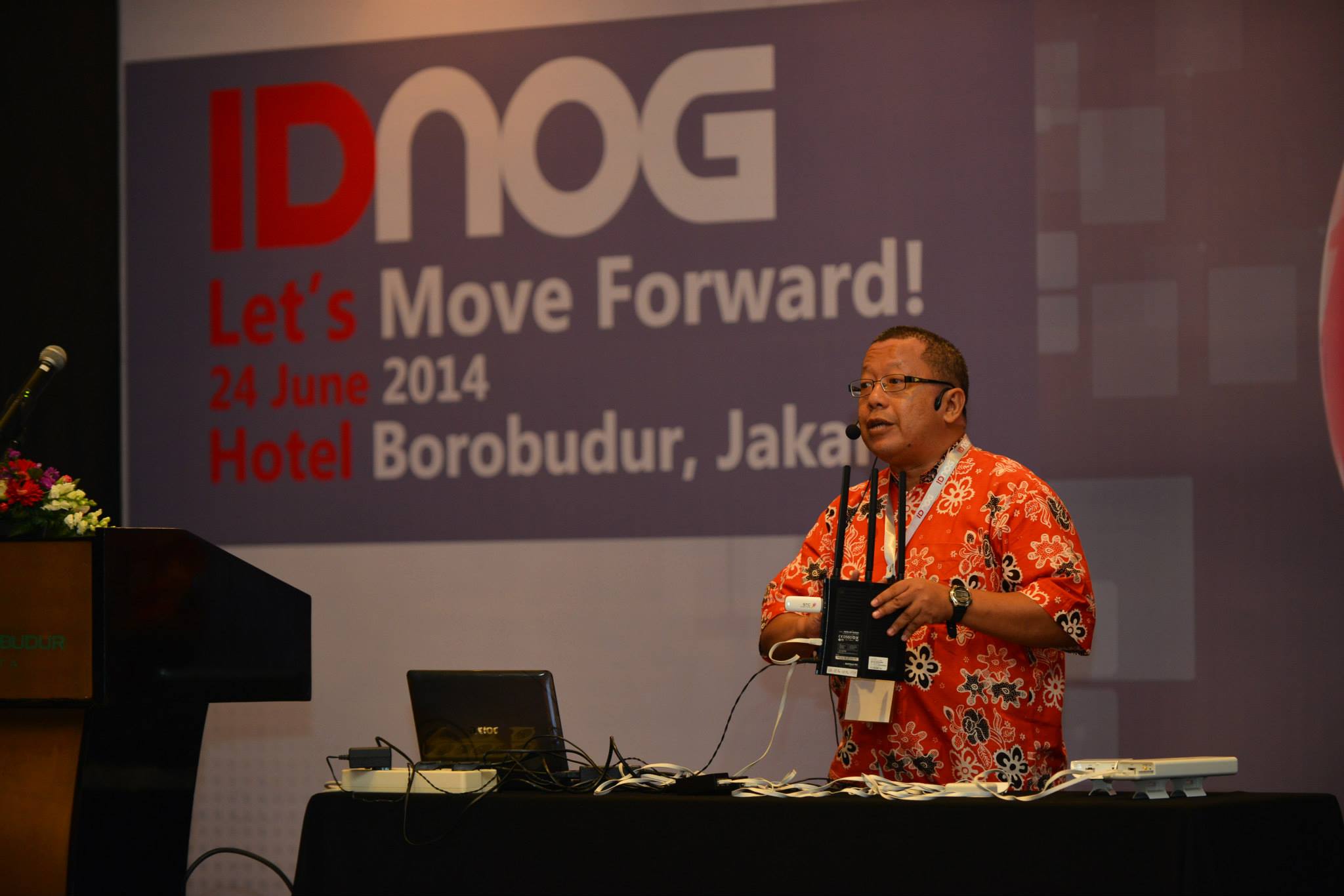 We learnt that effective communication amongst the PC is a must. Some people prefer email; some do a weekly Skype/Google Hangout session; and some use a more direct approach like a WhatsApp group. We chose the latter, knowing how much Indonesians loves to chat and they always carry their cell phones anywhere they go 🙂 We also rely heavily on Google Docs for online collaborations and Google Groups for discussion.
In the first few weeks we accomplished a few things: domain registration, web hosting, mailing list (Google group), IDNOG logo and the date for 1st IDNOG conference. Since all of us work in the Internet industry, things get done quickly.
When it comes to the event date, few things we considered:
clash with similar event in the nearby region (check here)
any major event on going in the host city
the availability of the overseas speakers
Next to do is budgeting and deciding the location of the event. The budgeting is important as it gives us an estimation of total expenses and therefore how many sponsors we need. The PC agreed to have three tiers of sponsors, each with different privileges. With this kind of arrangement we managed to secure three Platinum, one Gold and six Silver sponsors, and one Internet Access sponsor. We decided on Jakarta for the location.
One of the main purposes of a NOG conference is the sharing of knowledge. Thus, it is crucial to get speakers who are able to present on quality technical topics, and content must have very little or no marketing agenda. It is important to get a good ratio between local speakers and overseas speakers. For our first IDNOG it was 50:50. Some speakers actually asked us what kind of topic we want them to present; it is fine to give them a range of topics to that fit the overall agenda. Every speaker, except the keynote, is required to submit draft of his or her presentation. We use Slideshare to share the presentation material.
Execution and after event
160 people attended the event; including speakers and sponsors, the total attendees was more than 200. We purposely made the registration fee as low as possible—$8 for each person—but not free. Sponsors covered the big chunk of the costs. It was a full day event, from morning till evening, with lunch provided.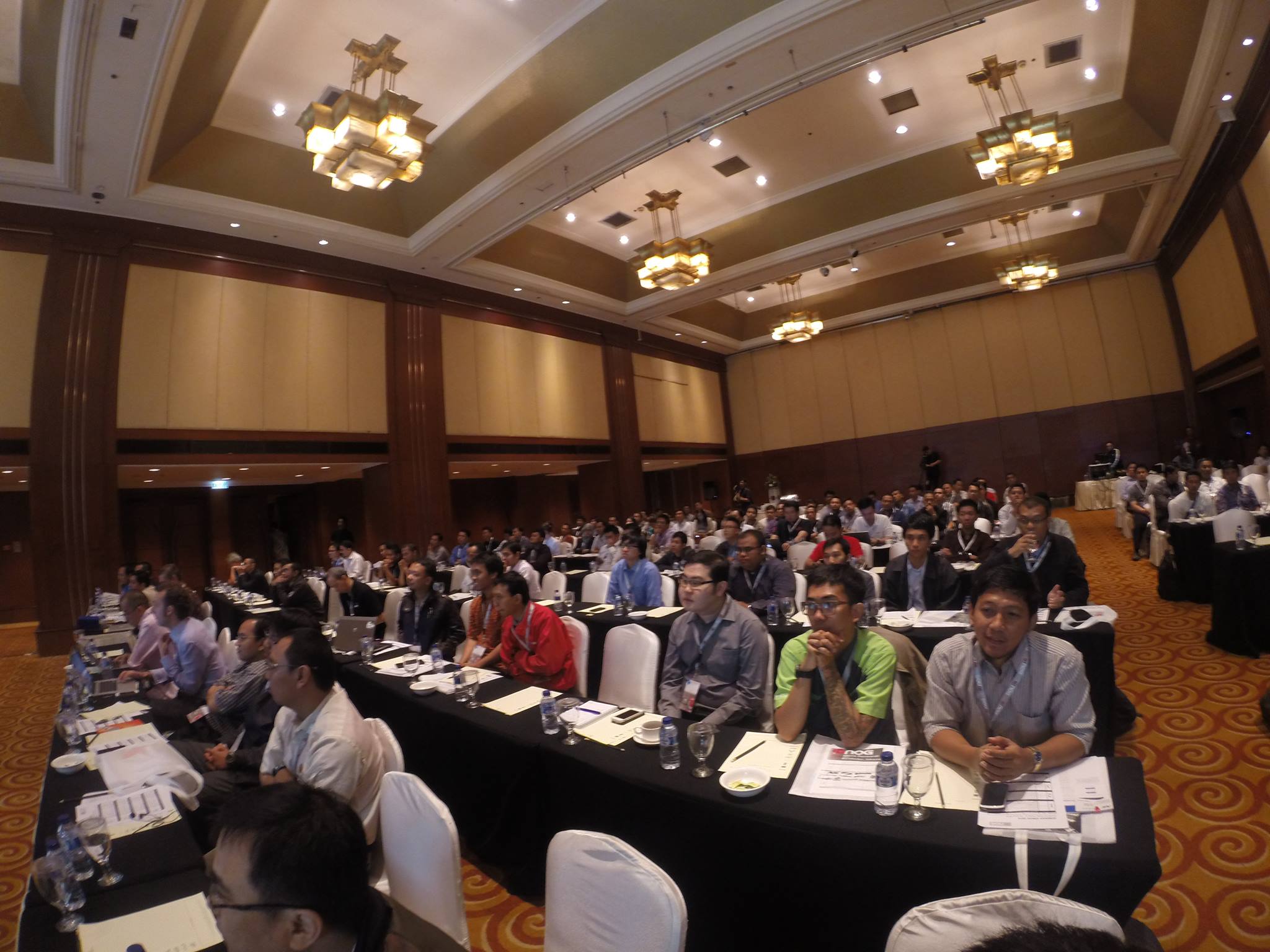 We asked the people to fill in the feedback forms at the end of the event. 99% of the feedback was very positive and most would want to attend this event again. We also received suggestions on what kind of topics attendees wanted covered next time. Many people asked for workshops to be conducted in the next IDNOG. Holding workshops has always been in our plan but since this is our first IDNOG we want to start small with only one-day conference.
Looking back at what we have accomplished so far, I am glad we started it. The first step is done, what's left is to maintain the standard, and keep IDNOG a yearly event (or even make it twice a year).
I share this story on behalf of the rest of IDNOG 2014 Program Committee:
Agus Ariyanto, Freddi Pinontoan, Harijanto Pribadi, Rommy Kuntoro, Parlin Marius, Valens Riyadi, Willy Sutrisno, Wita Laksono
If you'd like to chat about setting up a NOG , you can email me willy[at]sutrisno.me.
"I can accept failure, everyone fails at something. But I can't accept not trying" – Michael Jordan
For more photos and updates do like our Facebook page.  We also have a LinkedIn group.
Willy Sutrisno is Chair at IDNOG.
---
The views expressed by the authors of this blog are their own and do not necessarily reflect the views of APNIC. Please note a Code of Conduct applies to this blog.